Price : Price On Call
Date : March 19, 2019
Location : 1 Union Wharf Fairhaven, MA 02719
Welcome to Captain Leroy's Deep Sea Fishing!
We are currently under new ownership byBounty Hunter Charters. Thank you for your support as we transition our organization.
Located in historic Fairhaven, Massachusetts just minutes from New Bedford,Captain Leroy's Deep Sea Fishing provides a variety offshore fishing trips and three different boats to choose from. Our convenient seaport location allows our guests to start out on the water sooner by avoiding the longer drive and traffic on Cape Cod.
MISS ELAINE  36 Foot Party Boat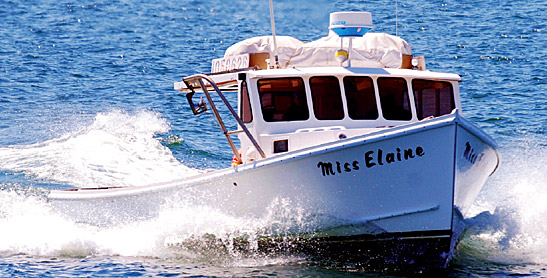 This is the Miss Elaine. At 36 feet long, the Miss Elaine can safely accommodate 8 or 12-pack custom charters. Also available for lobster tours. Contact captainleroys@aol.com for more information.
CAPTAIN LEROY III 65 Foot Party Boat

This is the Captain Leroy III, our flagship. At 65 feet long, the Captain Leroy can safely accommodate 55 people, with plenty of elbow room to spare!
CAPTAIN LEROY V 60 Foot Party Boat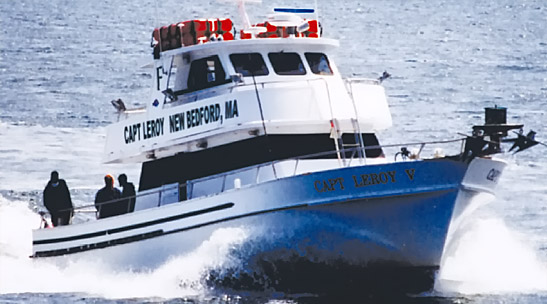 Captain Leroy's Deep Sea Fishing has a variety of fishing excursions available. Whether you want to celebrate with a group of friends, create a customized fishing expedition, or simply set out on your own, we offer offshore fishing packages to meet your needs.
Leave the rest of the world behind. Keep your catch! When you join us for one of our fishing trips, you can leave the stresses of your life behind. It's just you and the fish! We know how to find the fish that are biting. And we're here to help you as much (or as little) as you want. Join us on our special "no-man's land" trips. Catch giant porgies. And, as always, keep your catch!
---