Price : Price On Call
Date : March 19, 2019
Location : 505 Glen Cheek Dr. Cape Canaveral Fl. 32920
Private FL Fishing Charters, Ultimate in Family Fun!
Jump aboard for a Cocoa Beach deep sea fishing charter experience of a lifetime! We offer full day and half day private deep sea fishing charters. Or, join us every night for 4 hours of shark fishing. We have 4 beautiful boats and 6 captains that absolutely love to fish! We are conveniently located in Port Canaveral (the safest port on the east coast) near Cape Canaveral, Cocoa Beach, Orlando, Disney / Universal Studios are, Daytona, and Melbourne.
Our captains know how to cater to any kind of fisherman – from seasoned fisherman to new customers that have never held a fishing rod. Our fishing charters are great for kids and families as well! If you look at our photo gallery or video page, you will see that we have a wide variety of customers and fish! We promise you that no one will try harder or be more motivated to show you Florida's finest offshore fishing than our crew. We only offer private fishing charters, which means that your group will be the only ones on the boat with the captain. Your group will have all of the attention and catch all of the fish. You can see our rates on our prices page.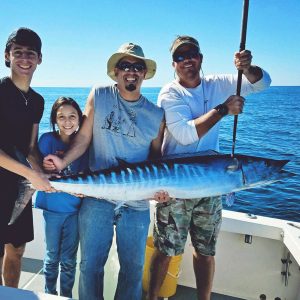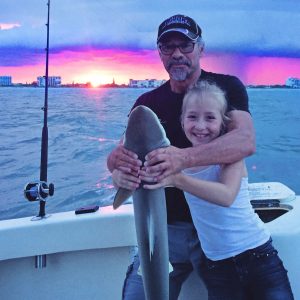 Why Choose Us?
Sea Leveler has been in business for 16 years and our captains are among the best! We have all fished together since elementary school. Our captains are full-time captains, this is what we do every single day! Fishing is in our blood and we can't imagine doing anything else. We also talk to each other about the bite throughout the day and after each trip so that we can make sure you get the best experience possible! Our customers have also provided us with great reviews and a top ranked Fishing Charter for Cape Canaveral on TripAdvisor and Google!
---