Tours
Bay Spirit Tours
To see price please login.
Price : Price On Call
Date : March 19, 2019
Location : SLIP# 1 180 OCEAN ST HYANNIS MA 02601
About the Bay Spirit
The Bay Spirit is a 63′ catamaran and cruises at a top speed of 22 knots. It was built in Saint Petersburg, Florida by Cooper Marine in 2001. First used by the Florida Aquarium for dolphin watching tours, the Bay Spirit was purchased by Bob and Jake Kohl in June of 2009.
For seating arrangements, we have plenty of outside deck space in the front as well as the back. If you get a little cold, there is a very spacious inside salon with plenty of blankets for when it's a little chilly at night. There is a full bar stocked with alcoholic and non-alcoholic beverages.
Depending on what you're looking to do, the Bay Spirit has a variety of excursions. There is a 75 minute Lighthouse Harbor Tour where one of our knowledgeable tour guides will tell you the history dating back to the 1800's about the local lighthouses in the area and the history of the harbor. We also cruise by Hyannis Port where we show you the Kennedy Compound as well as some of the other nice homes in the area. If you're not looking for a guided tour come check out the Sunset Cruise. Every night we go out for about 70 minutes and watch the beautiful sunsets out in Hyannis Port. We play a little bit of light music and the bar is always available down below.
The Bay Spirit is also available for private charters for up to 49 passengers. We do birthday parties, family reunions, bachelorette parties as well as ash scattering ceremonies where we take you and your family or group out to honor a loved one.
If you're visiting the Cape for the first time, or if you live here as a local, bring your friends and family and join us on the Bay Spirit.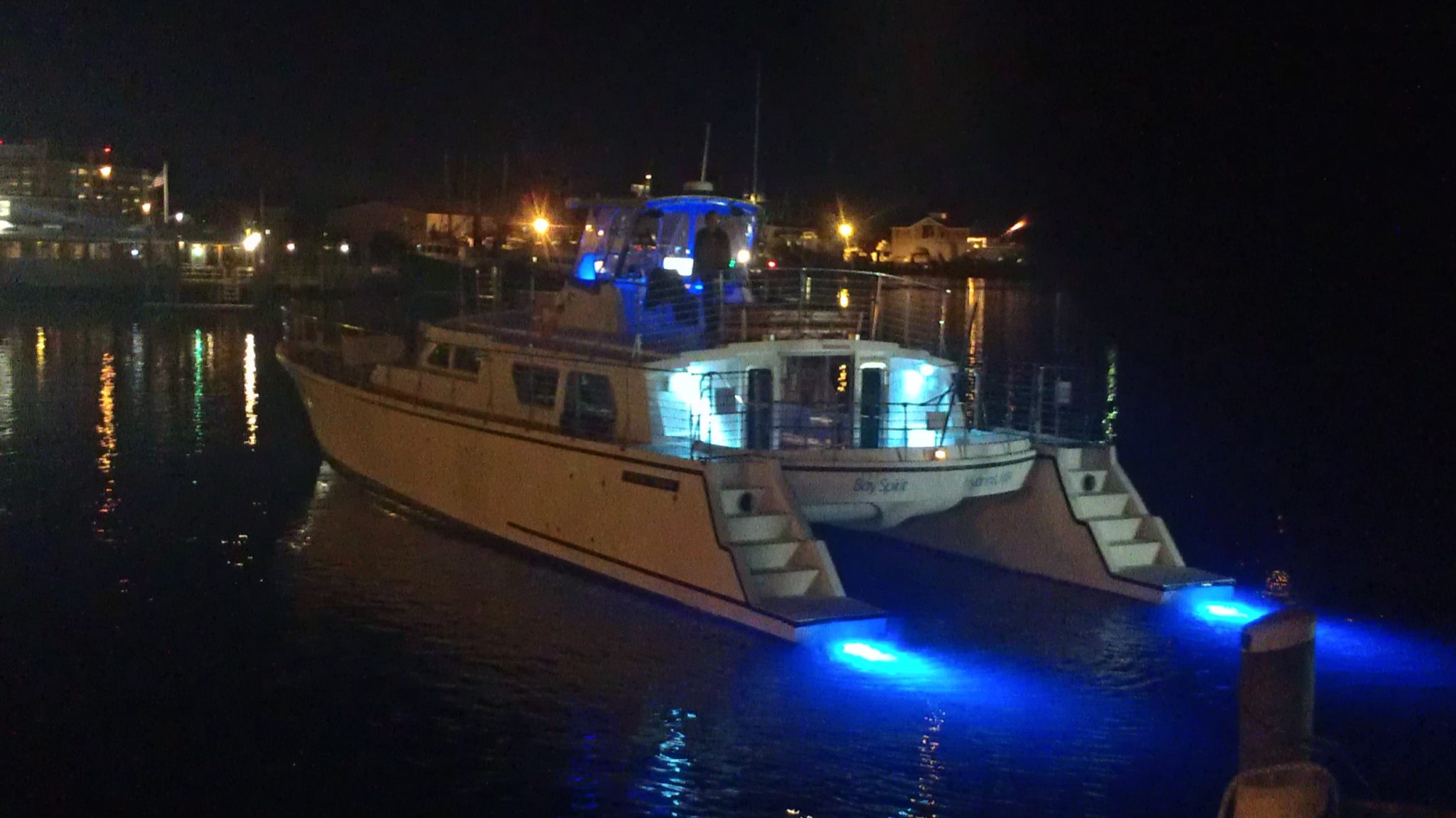 Meet the Captains & Crew
Robert Kohl: Captain: Bob Kohl is fully licensed with the Coast Guard and has been navigating the waters around Cape Cod and beyond for the past 35 years, first as a commercial fisherman, and now as Captain of the Bay Spirit.
Read an article about Bob in Prime Time Magazine
Jacob Kohl
Captain & Manager
As you may have guessed, Jacob is Robert's son. He was born on Cape Cod in Marstons Mills. Growing up with a fisherman as a father, he naturally grew to love the ocean, seafood and being on boats. Most of his past boating experience has been commercial fishing with his father and his father's friends.
When the business started in 2009, Jacob became the main tour guide for the Lighthouse Tours and manager for the company. In January of 2012, after going through an extensive program, Jacob graduated from Boat Wise and got his 100 ton Coast Guard Captain's License. He now trades on and off with his father as captain on the Bay Spirit.
Stephanie Sarwas
sales and bartender
Stephanie Sarwas is a west coast girl who winters in the desert and summers on Cape Cod. In the winter, Stephanie spends her time working as a concierge of two different resort spas in Palm Springs. Her specialty is customer service and she prides herself on helping customers have the best experience possible. She brings this gift to her customers on the Bay Spirit. She will always greet you with a smile and a friendly conversation to offer any help you need while enjoying Cape Cod. Stephanie's hobbies include home design, furniture refinishing and gardening.
Bob Hazelton
Captain
Bob has been involved with boating and shipping all his life, both recreationally and professionally.  He served in the U.S. Coast Guard for 22 years, and has worked with shipping companies as a consultant for the past 20+ years.  He has raced sailboats to Bermuda and delivered power and sailboats up and down the East Coast, and he served as Captain on m/v Bay Spirit in 2016.
His favorite quote is from Wind in the Willows by Kenneth Grahame, "Believe me, my young friend, there is nothing – absolutely nothing – half so much worth doing as simply messing about in boats." (Mr. Rat)
Bob holds a 100 ton U.S. Coast Guard Master's license.
Carol Childs
Crew
Carol Childs born on Cape Cod, loves to sail around Nantucket Sound. Growing up in Bass River, she is a champion Beetle Cat sailor having won many races in her class. She was ranked 9th in the nation in windsurfing in the 1980′s. Today she sails J22′s at Hyannis Yacht Club and Wianno Seniors in the local Scudder Cup series. She loves any type of boating. Carol is a real estate agent for Sotheby's International Realty in Osterville. She loves selling as much as sailing! She has lived in the Bahamas, working as a sailing instructor and property manager in Lyford Cay. Her other hobbies include making beautiful bead jewelry, and yoga. Carol has two children and lives in Marstons Mills
Dennis Moynihan
Captain
Dennis Moynihan became a Coast Guard licensed captain in 1976. He worked for Hy Line cruises for a number of years. After becoming a teacher here in Barnstable, Dennis continued to operate passenger vessels during his summers off. Now retired from teaching, he operates the Bay Spirit along with Bob and Jacob. Dennis, by the way, is Jacob's former 4th grade teacher.
---